Here is another vignette from our book Preventing Physician Burnout: Curing the Chaos and Returning Joy to the Practice of Medicine. I share it as a case study in physicians successfully addressing the second driver of burnout – Lack of Control – which I discussed in my post last Sunday. While not explicitly identifying their management system as Lean, Walnut Hill has based their approach on the Lean principles of Respect for People and Continuous Improvement.
A Physician-Led Vision
Located in Dallas, Walnut Hill Medical Center (WHMC) is a 100-bed hospital designed by physicians to optimize care delivery for patients and care providers. Ricardo Guerra, Jr., MD, a practicing cardiologist and executive board member at the organization, explained that the founding physicians persevered during the 10 years from inspiration to the ribbon-cutting ceremony in April 2014, because they wanted to practice in a health care organization with strong physician leadership and a positive organizational culture.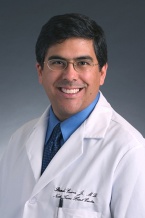 According to Guerra, opening the hospital was a way for physicians to take back the control of patient care in the face of substantial changes in the health care environment. The organization is managed and governed by physicians, and four physicians sit on the seven-member board of directors. Guerra says, "From the beginning, we thought about how to optimize the physician's experience because it's right for physicians and it works." Maintaining a strong physician presence in leadership is a core value of the organization. As Guerra described it, "Non-clinical leaders are not going to have the same orientation as physician leaders; physician leaders are naturally geared to thinking about what's best for the patient."
The culture of WHMC is illustrated by a statement on its website: "Walnut Hill Medical Center is not just a brand-new hospital. It's a new approach to the patient and caregiver experience…We do what it takes to make sure every patient receives the personalized, compassionate care he or she deserves. We give our caregivers the support they need to make patient care their top priority." (WHMC website) The organization has used a proactive strategy to create and maintain a positive culture.
Focus on Employees
One component of the strategy was looking outside of health care for lessons on building an exceptional service organization. Leaders reviewed the practices of companies that were known for exceptional customer service, such as Apple and Ritz Carlton. From these ideas the leaders built the corporate practices, which have shaped the organizational culture. "We adopted the belief that happy employees lead to happy customers. If we take care of our staff, they will take care of our patients," said Guerra.
Employee hiring is one example of how WHMC's culture has been shaped by corporate practices. According to Guerra, leaders believe that job-related tasks can be taught but that caring cannot. Because a caring culture is a top priority, the organization selects potential hires for their aptitude for service, based on questions that assess caring and aptitude for working on a team.
All new employees attend an orientation presentation by Guerra in which he introduces them to the expectations for behavior and attitude. At the orientation he tells them, "We chose you because we believe you can help us with our vision. We want you to come to work to make a difference in people's lives and do it by being kind." He explained to us that the organization's positive culture has spread by word of mouth among job seekers, such that the vacancy rate for positions is low. The organization accepts just 3 percent of all job applicants.
Training policies are another example of the influence of the organization's corporate practices on culture. Employees receive specific training for communicating and interacting with patients; the steps of such communication and interaction, given in the following list, form the acronym WE CARE:
Warm welcome and personalized greeting
Empathize
Communicate and connect
Address the patient's concerns, questions, and needs, both expressed and unexpressed
Resolve and reassure
End with a fond farewell
Guerra explained that WE CARE is more than a customer service program: it is the basis for the organization's culture.
Frontline problem-solving with the rapid addressing of issues was also a component of the culture-building strategy. To engage clinical staff and physicians in problem-solving, the organization created a WE CARE committee. This group brings frontline staff together to identify problems related to patient flow, equipment, and access and to brainstorm potential solutions. "Because the meetings include representatives from other relevant units, the group can quickly talk through solutions, and how to measure success, and create a proposal," Guerra told us. "Through the process, the frontline clinicians now have a voice and can have an impact on issues that affect them."
Chief Experience Officer
Hiring a chief experience officer (CXO) was another proactive step the organization took to optimize culture. Guerra pointed out the importance of having a senior leader responsible for the overall care experience, because he or she can cross the departmental silos that exist in an organization. He said, "The CXO is like the conductor of a symphony. You have many highly skilled individuals each focused on one role. The conductor helps them work together to create an excellent performance. The CXO is the agent for culture development and maintenance."
According to Guerra, the positive culture at WHMC helps prevent burnout by helping people find meaning in their work. "Burnout is one of the reasons we wanted to do something different when we conceived of our hospital 10 years ago. We aim to create a culture that gives people meaning. We try to reconnect physicians and other caregivers with the higher goal of improving people's lives."
The results? WHMC has achieved 99th percentile scores for patient satisfaction. The organization also recently set about to improve IT for physicians. After hiring a new CIO to address the EHR inefficiencies, the organization received a HIMSS Level 6 designation, placing it in the top quartile nationally, according to Guerra.
Do you know of other hospitals that have take such an approach?  If so, please click on "Comments" above and share.